support for customers
We are happy to be there for you from Monday to Friday from 9:00 to 18:00 CET!
Get in touch with our team
At the Boes Media Solutions agency, you have many opportunities to speak with one contact person.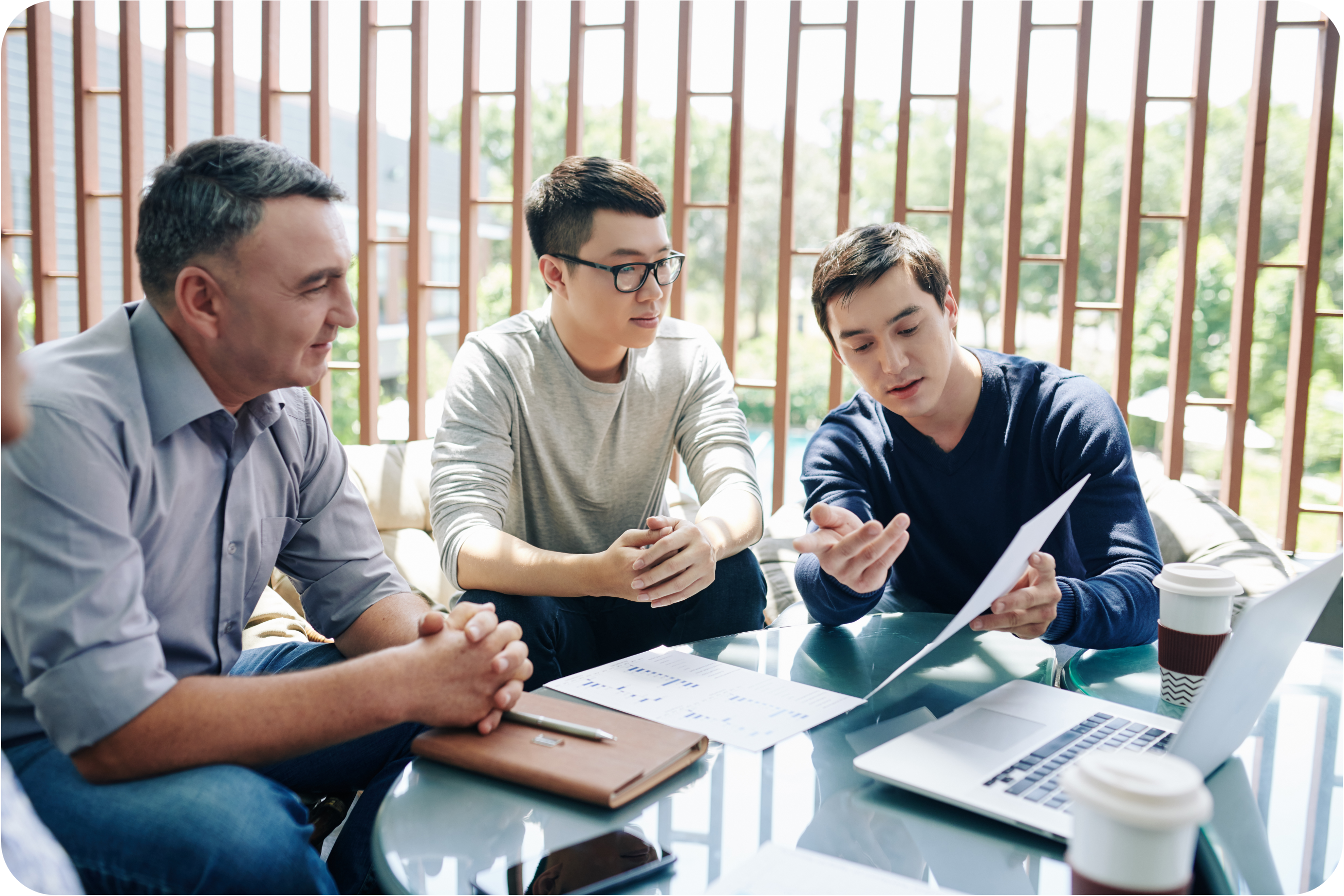 Service at the Top-Level
You speak directly with Us!
We take appropriate time for each of our customers and help you with your wishes and concerns. Your personal contact will support you with your problems and goals.
Documents & Instructions at a glance
We provide you with important information for download.
Frequently asked questions
We have summarized helpful answers to the most frequently asked questions.
Why should you hire our agency?
As an all-in-one agency, we aim to provide optimal support to all businesses and self-employed individuals. We offer customized solutions to meet your individual needs. Our commitment to quality and customer satisfaction makes us the perfect choice for your needs.
What are the advantages of the All-In-One Service?
Our all-in-one service offers a comprehensive solution that covers all your requirements under one roof. This saves you time and effort in coordinating different service providers. You benefit from seamless integration and an efficient overall solution.
Why is the initial consultation free of charge?
Our free initial consultation allows you to get to know us and our services without making any financial commitments. We want to make sure we can provide the best solutions for your needs before you decide.
What types of solutions are offered?
Our agency offers a wide range of solutions including marketing, web development, design, consulting and more. We customize our services to your specific needs to ensure you get the best possible solution.
Why save yourself time and money with us?
By hiring our agency, you save time as we coordinate and efficiently implement all aspects of your project. In addition, you get cost-effective and coordinated solutions that make the most of your budget.
What are the advantages of having a personal contact?
A personal contact person ensures individual support and a direct communication link. You receive customized solutions and always have someone to prioritize and support your concerns.
Can I cancel my contract at any time?
Yes, you have the flexibility to terminate your contract at any time by contacting us in writing and meeting the contract deadlines as per the agreed terms of the contract. We are committed to providing you with the best possible experience, without long-term commitments.
What payment methods are offered?
We bill via direct debit or bank transfer for easier implementation. Our payment modalities are flexible and can be adapted to your needs.